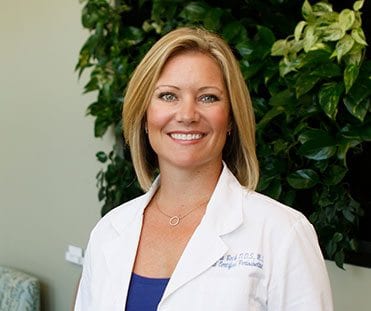 Dr. Tina Beck is a compassionate and highly skilled dental specialist committed to serving the community of Southern California. As a native San Diegan herself, Dr. Beck is proud to be able to provide the highest quality oral health care possible to each and every patient, regardless of their financial status. For those less fortunate, Dr. Beck volunteers to provide free dental care for several different non-profit organizations, including the California Dental Health Foundation, the Dental Lifeline Network, UCSD Free Dental Clinics, and the Gary and Mary West Senior Dental Center. From the moment you meet her passion for dentistry is evident and she takes great pride in serving the community. Dr. Beck a past-President of the San Diego County Dental Society, clinical faculty for the NYU Langone Advanced Education in General Dentistry, and a Volunteer Clinical Instructor with the Department of Family Medicine and Public Health with the UCSD School of Medicine. Dr. Beck volunteers regularly at several of the free community dental clinics in San Diego.
---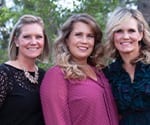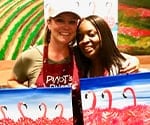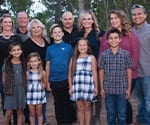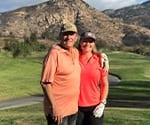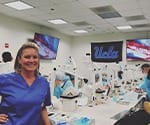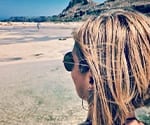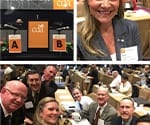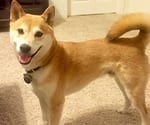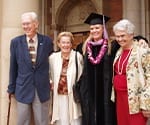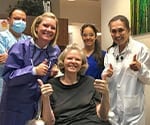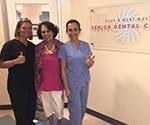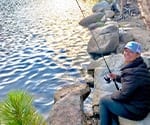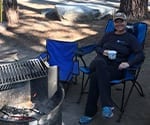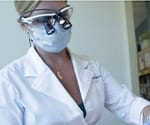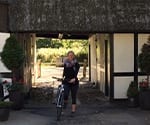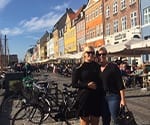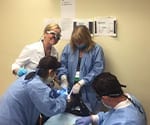 ---
Passionate about Education
After studying both Biology and Art History at the University of California, San Diego, Dr. Beck attended UCLA to earn her Doctorate of Dental Surgery. During her studies at UCLA, Dr. Beck developed a strong interest in periodontics and dental implantology. Immediately upon graduating, she moved to San Antonio, Texas and completed 3 additional years of specialty training in Periodontics and Implantology at the University of Texas Health Science Center at San Antonio. Wanting to learn as much as possible and become one of the best in the field, Dr. Beck also earned a Master's degree in Biomedical Sciences during her residency. Her extensive research on bone grafting was even published in the internationally renowned Journal of Periodontology. Click here to view the article. In pursuit of achieving the highest possible academic achievement in her field, Dr. Beck passed rigorous testing to become a Diplomat of the American Board of Periodontology. Whenever possible, Dr. Beck takes pride in mentoring and educating other dentists and dental students about her specialty.
Certificate of Specialization in Periodontics and Implantology
Masters Degree in Biomedical Sciences
Doctor of Dental Surgery
Bachelor of Science, General Biology
Passionate about Leadership
In addition to being an experienced periodontist, Dr. Beck is also an active member of several professional organizations including the American Academy of Periodontology, Academy of Osseointegration, the American Academy of Implant Dentists, California Society of Periodontists, Western Society of Periodontists, the American Dental Association, California Dental Association, San Diego County Dental Society, and San Diego Society of Periodontists. She has been recognized both locally and nationally for her leadership activities in the dental community and has served on the Board of Directors for her local dental society for over a decade, the California Society of Periodontists, the Western Society of Periodontists, and several committees and task forces for various organizations.  Dr. Beck is also an active advocate for public health and small business, and has spent a great deal of time lobbying and advocating in Sacramento.  See her full CV for a complete list of all her accomplishments, publications, awards, and more.
Passionate about Family
Although it may seem that Dr. Beck might be too busy for much else, she always makes time for family.  The main reason Dr. Beck chose to settle in San Diego was to be close to family.  Not only do her sisters, their families, and her parents and grandmother live nearby, so do many of her childhood friends and their families & she takes joy in seeing them as often as possible. She considers herself blessed to live so close to her nieces & nephews and play an active role in their lives, attending as many baseball/football/soccer/basketball games/dance recitals/schools plays/birthday parties, etc. as possible. She even manages to make some time for herself to paint, golf, and hang out with her fur-baby Diablo, a lab-bully mix rescued from Tijuana.
Passionate About Community
It is clear to anyone that meets Dr. Beck that a huge part of her life goal is giving back to her local community. Getting connected is essential, and so much joy is spread through the building up of individuals around San Diego. Take a look at how Dr. Beck has currently involved with her beloved community.
---