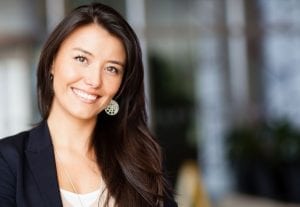 By Tina Beck, DDS, MS
Locally delivered antibiotics are flourishing in the commercial marketplace. Flip through any dental magazine and you will see a barrage of marketing in regard to these products. The manufacturers lead us to believe that these are the magic bullet we have been looking for in periodontal treatment. Just how effective are they? For the answer, we can look to a Systematic Review published in 2003 titled Local Anti-Infective Therapy: Pharmacological Agents. A Systematic Review (Hanes, et al. Ann Periodontol 2003).
RELATED | Literature review: Peri-implant disease
It has been well established that the primary etiology of periodontal disease is bacterial plaque in susceptible patients. Therefore, the elimination or reduction of bacterial plaque is of critical importance in the treatment of both aggressive and chronic periodontitis. The most effective means of eliminating or reducing the amount of pathogenic bacteria is mechanical instrumentation. Areas that do not respond to initial scaling and root planing may benefit from the use of locally delivered anti-infective therapy.
The advantages of using locally delivered antibiotics include the delivery of a high concentration of antibiotics to a localized area without systemic involvement, prolonged release over time, minimal risk of developing bacterial resistance, elimination of gastrointestinal or other adverse effects related to the use of systemic antibiotics as well as reduced risk of noncompliance with systemic antibiotic regimens.
Several products are currently available for use for local anti-infective therapy. Sustained-release minocycline, doxycycline, chlorhexidine, and tetracycline have all been developed for use in subgingival areas that are not responsive to initial therapy. The following chart describes products that are available for use in the United States.
– Arestin© Minocycline Microencapsulated spheres
– Atridox© Doxycycline Polymer gel
– Periochip© Chlorhexidine Gelatin matrix
– Actisite© Tetracycline Fiber
The authors found that Arestin significantly improved probing depths when used in combination with scaling and root planing when compared to scaling and root planing alone. However, the clinical significance of these findings may be minimal as the average reduction in probing depth when Arestin was used as an adjunct to initial therapy was 0.5 mm in addition to the 1.45 mm of reduction achieved by scaling and root planing alone.
Hanes & Purivs concluded that in some patient populations, "anti-infective agents in a sustained-released vehicle alone can reduce probing depths and bleeding on probing equivalent to that achieved with scaling and root planing alone." However, the American Board of Periodontology Consensus Committee explains that there is no evidence that the results achieved by the use of locally delivered anti-infective agents used alone, without subgingival instrumentation to remove calculus, can be maintained for longer than 12 months.
The committee recommends using sustained-release locally delivered antibiotics in patients on whom SCRP alone does not achieve the "desired outcome" or patients who have risk factors that are difficult to reduce or eliminate such as smoking or diabetes. Also, the use of these agents is recommended in areas that have increased susceptibility for progression such as furcations that cannot be successfully treated surgically.
Personally, I recommend using any of the above agents (I prefer Arestin©) in patients who have a few refractory pockets ≤5 mm that exhibit bleeding on probing who have successfully completed initial therapy and periodontal surgery, if indicated. Other conditions in which I might consider using these agents is in patients who have systemic contraindications to surgery, in order to avoid performing surgery in the anterior region when only one or two sites are involved, in ungraftable furcations, or around non-mobile implants exhibiting symptoms of peri-implantitis.
As a final remark, I would like to reiterate that the use of locally delivered sustained-release antibiotics should NOT be used without mechanical instrumentation to remove subgingival plaque and calculus and that this therapy is not a replacement for periodontal surgery as only a maximum of 2 mm probing depth reduction can be achieved in ideal cases (when used in combination with scaling and root planing) and should not be expected in most cases. Resolution of a periodontal pocket greater than 5 mm is unlikely since mechanical instrumentation and adequate plaque removal at these depths is unlikely.
---
Dr. Tina Beck is a board-certified periodontist practicing in her hometown of San Diego, Calif. After graduating with a Bachelor of Science in biology from the University of California, San Diego, she earned her Doctorate of Dental Surgery at UCLA. Immediately upon graduating, she moved to San Antonio, Texas, to pursue specialty training in periodontics and implantology at the University of Texas Health Science Center at San Antonio. During her three-year residency, Dr. Beck simultaneously earned a master's degree in biomedical sciences. In addition, she is a diplomate of the American Board of Periodontology, the highest academic achievement to be obtained in the specialty of periodontics. She remains an active member of the American Academy of Periodontology, Academy of Osseointegration, California Society of Periodontists, American Dental Association, California Dental Association, San Diego County Dental Society, and has been recognized both locally and nationally for her leadership activities in the dental community. Dr. Beck is the owner and sole practitioner of Southern California Periodontics and Implantology.