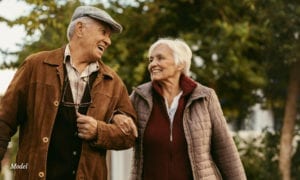 Many of the dental implants patients Dr. Beck sees are typically curious about how long their implants will last, and what factors influence the success of their procedure. This is a very understandable question. After all, Dr. Beck wants every patient to have a successful procedure and be able to enjoy their dental implants for years to come!
The good news is that dental implants are meant to be permanent, and for most San Diego patients, they last a lifetime! However, it is impossible for Dr. Beck to guarantee the success of every dental implant procedure. Therefore, it's important to note the following factors that can influence the success of your dental implants:
This may sound strange, but the fact is that not all of Dr. Beck's San Diego patients have adequate jawbone tissue to support dental implants. Patients who have had loose or missing teeth for an extended period of time may be experiencing jawbone resorption. This means that without tooth roots to provide stimulation, the jawbone deteriorates, weakens, and shrinks. If, when you visit Dr. Beck for your initial consultation, she determines that you do not have sufficient jawbone tissue, she may recommend a bone graft procedure in order to build up your existing jawbone so that it can securely hold dental implants. A bone graft does not guarantee the success of dental implants and knowing whether or not you are a good candidate for dental implants isn't something you can decide on your own. You will need to visit Dr. Beck for a full examination so she can prepare a customized treatment plan for your specific needs.
Another important factor that can influence the success of dental implants is whether or not you have healthy gums. San Diego patients who have had gum disease in the past, or who are currently fighting it, will have an increased risk of developing it again, increasing your risk of implant failure. However, because Dr. Beck is a skilled periodontist, she will know how to treat any gum disease you may currently have, and how to help prevent recurrences. It's not important for the teeth around your new implant to be healthy, but all your teeth. Truly, you're getting the best of both worlds when you choose Dr. Beck. She can help you protect your gums and your dental implants!
Most people know that smoking and other tobacco products are bad for your health, but did you know that using these products can also increase your risk of dental implant failure? Not only that, but tobacco products can also cause complications after surgery, including following dental implant placement. When you smoke, your blood vessels constrict. This prevents your blood from carrying critical nutrients and stem cells critical for proper healing of the bone and gum around your new implant. In addition to slowing your healing process, it increases your chances of implant failure in the future. Talk to Dr. Beck about your smoking or tobacco use so she can help you have long term success with your dental implants.
Another huge factor influencing the success of your dental implants is whether or not you practice adequate oral hygiene. San Diego implant patients should brush their dental implants twice a day, floss at least once a day, and get regular professional cleanings to ensure implant success.
Call Dr. Beck at Southern California Periodontics & Implantology Today to Make an Appointment
Dr. Beck is a compassionate and highly skilled dental surgeon committed to serving her community. As a native San Diegan herself, she is proud to provide high-quality oral health care to fellow San Diegans.
If you're ready to learn more about dental implants and how this state-of-the-art tooth replacement system can change your life, call Dr. Beck today at (858) 635-6700 to book your initial consultation!