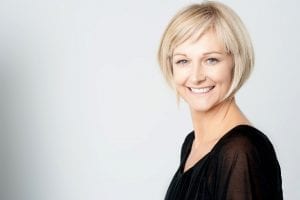 No matter the cause is of your missing teeth, the best possible treatment option to replace your missing teeth often includes the use of dental implants. San Diego patients that are suffering from missing teeth can get beautiful, natural-looking and feeling teeth that perform just as well (and sometimes better) than your natural teeth. Feel free to take a look through our stunning gallery of Before-and-After patient pictures to see some examples of Dr. Beck's skill. If you're ready to finally get a smile that you love showing off, then call our San Diego office at (858) 635-6700. In this blog post, we're going to look at 5 dental implant aftercare tips that are critical to ensuring that your dental implants last for as long as possible.
What Are Dental Implants?
San Diego men and women that come to our office with missing teeth often experience some degree of anxiety or embarrassment about their smile. This can sometimes keep them from eating and smiling with confidence. But with dental implants, patients can replace their teeth without having to worry about all of the inconveniences of removable dentures or extensive bridge work. Here's how they work.
Anchored to the bone – Dental implants serve to replace the root portion of the missing tooth and are actually anchored into the jawbone with a small medical-grade titanium post. 

Abutment – After the implant is in place,

 

the jawbone fuses to the it (this can take several weeks or months). Once healed, an even smaller attachment, called an abutment, is connected and secured to the healed implant. This abutment provides a foundation for a crown to attach to.

The crown – Dr. Beck works closely with your general dentist to fit the replacement crown so that the finished product is virtually indistinguishable from your other natural teeth and is easily cleaned with normal brushing and flossing.
Caring for Your Dental Implants
San Diego patients need to follow Dr. Beck's aftercare instructions to make sure that their dental implants last for as long as possible. While dental implants won't get cavities, gum disease can be a very real concern.
Healthy foundation- It is very important that your other teeth are healthy prior to completing dental implant treatment.

 

Any areas with gum disease, decay, or simply poorly positioned will be examined and may need to be corrected prior to beginning your dental implant procedure.

After implant placement – Immediately after your dental implant surgery your job of caring for your implants begins. Make sure you take it easy for the first day or so and avoid exercising for 2 or 3 days. You'll get a full list of instructions from Dr. Beck.

Keep your mouth clean – Your mouth is home to billions of bacteria and not all of them are good. Make sure you brush and floss regularly to keep your gum lines clean and free from infection.

 

Rest assured that Dr. Beck will provide you with detailed instructions on how to care for your new implant.

Get checked up – Patients with dental implants need to make sure they see their dentist at least twice a year for check-ups. Not only will this give you the chance to have your teeth cleaned, but your dentist can also examine your oral health to ensure that your implant remains in excellent condition.

Be smart – While dental implants are incredibly strong, you should avoid crunching on ice and hard candies to avoid any damage.

 

Many people also unknowingly grind or clench their teeth at night and may be recommended to wear a custom fit appliance called a night guard to protect their teeth and implant crowns.
Why Our Patients Recommend Dr. Beck
Dr. Beck is a leading specialist in dental implants. San Diego patients absolutely rave about how gentle, kind, and skilled she is. Just take a second to read a few of the hundreds of reviews that our patients have left. There are few doctors in San Diego that have her education, experience, and passion for this specific treatment. Dr. Beck's techniques have even been published in some of the world's leading medical journals.
If you're hoping to get your dental implants done by one of the most "in-demand" surgeons in the state, then get in touch with us today at our San Diego office by calling (858) 635-6700.