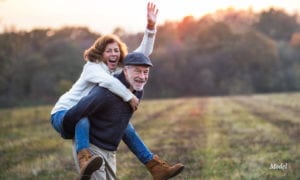 When Dr. Beck meets with men and women in Poway about having dental implants placed, some of the discussion involves a needed extraction prior to implant placement. Most of her patients are anxious to receive their implants as quickly as possible after having their tooth or teeth extracted since temporary dentures can limit oral function and put a damper on their smile and confidence.
Dr. Beck is always upfront and honest with every patient and tailors treatment plans based on the specific needs of each individual she sees. For some dental implants patients, Dr. Beck can perform the extraction and place the implant the same day! For others, a recovery period will be required after extraction before she can place dental implants. Keep reading to learn a bit more about what you can expect with your extraction and dental implant placement.
Some Patients Can Receive Immediate Dental Implants
As we mentioned, some Poway patients are eligible to receive dental implants immediately following their extraction – on the same day. In order to be a candidate for this option, patients must have adequate jawbone tissue where the extraction was performed. Patients should also have a healthy mouth without active gum disease or other oral infections. If Dr. Beck recommends placing dental implants immediately following your extraction, and can create a temporary tooth to fill the space while you heal from your procedure.
Some Patients Can Have Dental Implants Placed With a Shorter Wait Period
Patients who are not candidates for dental implants placed immediately at the time of extraction, and have only minimal jawbone resorption, may only have to wait a few weeks to have their implants placed. Dr. Beck will check for jawbone strength during the recovery period after the extraction to determine the best time to place dental implants.
Some Patients Will Have to Wait Several Months Before Having Their Dental Implants Placed
Unfortunately, some of Dr. Beck's Poway patients require 4-6 months of healing after their extraction before they can have their dental implants placed. This is most often the case for men and women who do not have adequate jawbone tissue due to the presence of a severe infection, and will likely require a bone graft to regenerate the damaged bone and gum.  This is particularly true for patients with active periodontal disease. Both of these conditions may require multiple procedures and longer healing times prior to dental implant surgery.
If You're in Need of an Extraction And Dental Implants, Look No Further!
Dr. Beck is a board-certified periodontal surgeon in Poway and is highly sought after in Southern California. She specializes in tooth extractions, bone grafting, treatment of periodontal disease, and dental implant surgery. With the help of modern technology, including the use of 3D radiographic imaging on her in-house digital conebeam CT, she is able to select the appropriate size implant for you and discuss any additional procedures which may be required to ensure a successful and safe treatment outcome.
Call Dr. Beck Today at Southern California Periodontics & Implantology to Schedule Your Initial Consultation
Since there are many different factors to consider when determining how long you will have to wait before you can have dental implants placed, the best thing you can do to know exactly what you can expect from your extraction and dental implant surgery is to visit with Dr. Beck for a one-on-one consultation.
Call her office in Poway today at (858) 635-6700 to schedule an appointment!