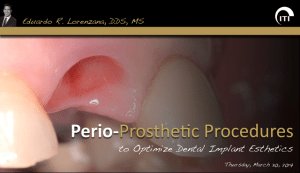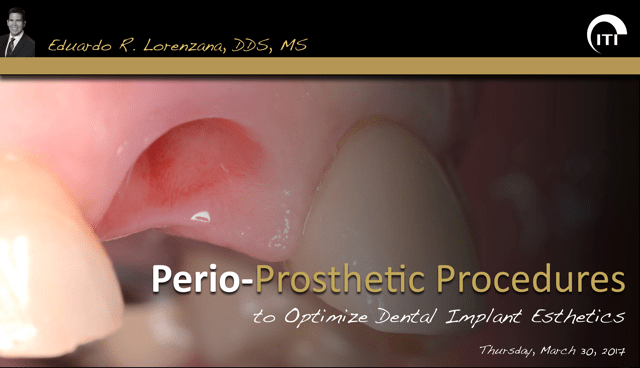 Do you ever find yourself wrapped up in the daily hustle and bustle on a busy day, constantly moving from patient to patient, with little time to stop and truly consider every possible variable that could affect the outcome of the case you just treatment planned? If so, then you might benefit from using ITI's Esthetic Risk Assessment during treatment planning of dental implants in the esthetic zone to help identify the risk of complications and help set realistic patient expectations.
During his March 30th lecture hosted by Dr. Beck, Dr. Eduardo Lorenzana discussed how the team approach to implant dentistry, utilizing the Esthetic Risk Assessment, can improve the predictability of esthetic outcomes in implant dentistry. Never heard of ITI's Esthetic Risk Assessment (ERA)?  The ERA is a single page flow chart that helps clinicians consider many of the factors that can significantly affect the final esthetic outcome of dental implants in the esthetic zone.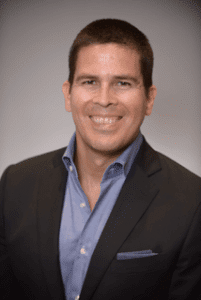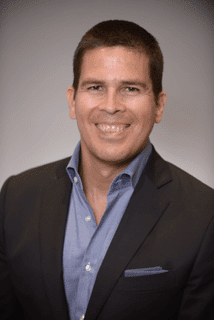 Cases are categorized low, medium, or high risk for esthetic outcomes and includes considerations such as medical status, smoking habits, gingival display on full smile, number of missing teeth, tooth shape of the gingival architecture, restorative history of adjacent teeth, gingival phenotype (biotype), presence of infection prior to extraction, bone quality on adjacent teeth, and bone anatomy of potential implant site.
Dr. Lorenzana explained how the ERA helps clinicians consider the entire esthetic zone when treatment planning anterior implants, and not just the tooth to be replaced, in order to achieve the most esthetic outcome possible. Such treatment planning includes consideration of other restorations, gingival architecture and biotype, as well as the possible benefits of crown lengthening or gingival augmentation on other sites in the esthetic zone.
Additionally, Dr. Lorenzana highlighted the benefits of using provisional implant crowns for shaping the peri-implant gingival tissues and shared techniques for creating a customized soft tissue model to improve communication with the lab for optimal esthetic outcomes.
If you are interested in learning more about any of these topics feel free to contact Dr. Beck any time by emailing us at socalperioimplant@gmail.com.