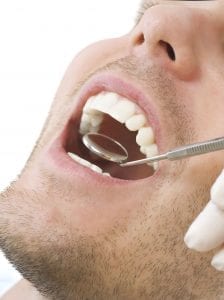 When searching for the right medical professional, it may be hard to know the right professional to call for your condition. For example, if you are having gastrointestinal pain, you may not know whether to see your general practitioner, or call a specialist in Poway. The same dilemma holds true in dentistry. Unfortunately, many people are less familiar with dental specialists than they are with other medical specialists. Many patients assume that their general dentist is the only professional they will ever need when caring for their teeth. What a lot of patients don't know is that there are certain situations in which you will want to seek the opinion of a specialist.
One type of dental specialist is called a periodontist. Periodontists are trained to diagnose and treat infections of the gum tissue and bone. They also perform bone regenerative procedures to restore lost bone and gum support around previously affected teeth, perform periodontal cosmetic surgery procedures to treat gum recession, and place dental implants, among other specific dental procedures.
However, when do you know it's time to see a periodontist? And when can you see only your general dentist?
How to Know When to See a Periodontist Instead of Your General Dentist
Choosing to see a periodontist versus a general dentist is going to depend on your condition. Here are a few points to consider: