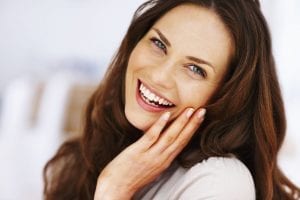 Dental implants are incredibly popular and effective for patients in San Diego that need one or more teeth replaced. Implants are small posts that are anchored in the upper or lower jawbone to act as replacements for the root portion of a missing tooth. The replacement tooth goes on top of the implant and is colored to match your existing tooth's appearance, making it almost impossible for people to know you have a dental implant.
Dental implants are incredibly durable, have a 98% success rate, and can often last for an entire lifetime — if you take care of them properly.
Dental implants require the same care as real teeth — brushing, flossing, mouthwash, and, of course, regular dental check-ups.
Check-Up Timeline for Dental Implant Patients in San Diego
The exact frequency of check-ups will depend on your unique condition, medical history and what your periodontist recommends, but overall, dental implants generally require the following:
One or more follow-up appointments in the days and weeks after the initial procedure. In these check-ups, your periodontist will be checking to make sure your implants are healing normally and prior to having the final crown made.
Cleanings at least every six months, just like before your implant. Some patients will need periodontal and implant maintenance every 3 months if they have a history of periodontal disease. Some problems can develop quickly and without any symptoms, so regular check ups and maintenance will ensure that any potential problems are caught early and treated as quickly as possible.
Maintenance and cleaning of dental implants can be more complicated than natural teeth, so it is important to follow Dr. Beck's maintenance recommendations to ensure long term health of your new implant!
Most dental implant patients are extremely happy with their results and consider them to be life-changing. In addition to replacing missing teeth, implants can also help patients appreciate the "little things" again — like eating the foods they love, smiling and speaking confidently and without embarrassment. With good oral health habits, dental implants can provide a lifetime of comfort and function with your new beautiful & healthy smile.
If you are missing any teeth, looking for alternatives to dentures, or just want to learn more about dental implants, the team at the San Diego office of Southern California Periodontics & Implantology can help. Call today to schedule a consultation with board certified periodontist Dr. Tina Beck at (858) 635-6700.