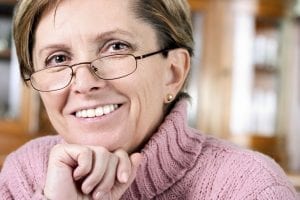 We all know teeth are important, but many people don't realize how important they are until they are gone. Missing one tooth or multiple teeth can damage a person's self-esteem, make it difficult for them to eat or speak and even force them to stop smiling completely because they feel embarrassed.
Luckily, there are new and promising innovations happening in the dental world every day that provide options for individuals who are living without teeth. One very popular option patients at our office in Poway opt for are dental implants. The American Academy of Implant Dentistry notes that about 3 million people have dental implants, and every year, approximately 500,000 more people get dental implants because they can provide a permanent solution to tooth loss.
Dental Implants: Success Rate
Making the decision to get dental implants is not one that patients in Poway take lightly, and many want to be sure they are choosing a procedure with a high success rate. If you are considering dental implants, there is good news: dental implants are considered to have a success rate of approximately 98%.
What constitutes a "successful" dental implant? Various researchers have different baselines for success, but overall, it means that patients who received dental implants were able to keep them healthy and in place for decades — often for a lifetime.
There are certain factors that can impact the success of a dental implant, but in general, if a patient is in good health, has a healthy jaw and gums and engages in proper oral hygiene, they can expect their dental implants to perform better than they expected.
Negative factors that can impact the success of a dental implant include:
Poor oral hygiene
Gum disease and tooth decay
An unhealthy jaw bone
Diabetes (diabetics tend to heal slower and suffer from gum inflammation)
Smoking cigarettes
The success of dental implants can also depend greatly on the doctor that performs the procedure. In fact, one study from researchers at the Loma Linda University School of Dentistry, suggested that implants were twice as likely to fail if the surgeon had performed less than 50 implantations in his or her career. In other words, a periodontist's experience can be key to the success of dental implants. An experienced periodontist will be able to not only perform the procedure accurately, but also conduct a thorough evaluation beforehand to ensure the patient is an overall good fit for dental implants.
With a 98% success rate, dental implant surgery has become a promising option for a wide range of patients.
Curious to learn whether dental implants may be a good choice for you? As a board certified periodontist in Poway, Dr. Tina Beck has performed hundreds of dental implant surgeries over the course of her career. Call (858) 635-6700 today to schedule an appointment with Dr. Beck at Southern California Periodontics & Implantology.